Le monde de la comm. is a series of virtual conferences aimed at helping people discover the various professions in the field of creative communication.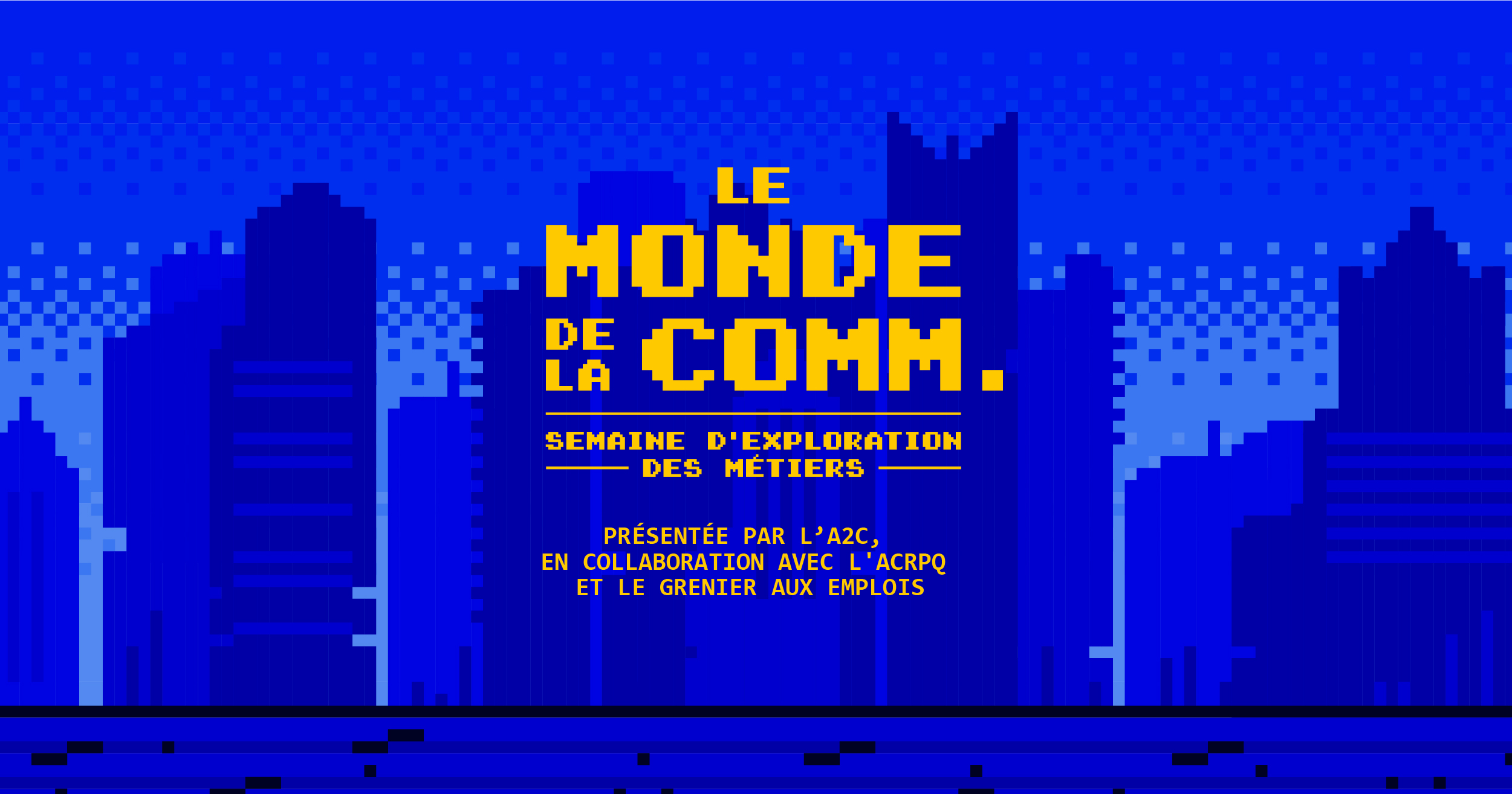 This week of exploration will allow you to explore the discipline(s) of your choice, according to your curiosity and personal interests and, who knows, find the career of your dreams!
Format
These one-hour online conferences each focus on a discipline of creative communication. They begin with a presentation on the professions led by a young industry recruit, and are followed by a panel of experts who share their background, experience and vision.
Who is this activity for
High school, college and university students who wish to learn more about careers related to advertising, marketing communications, advertising production, digital, design and public relations.
2020 Edition
Don't hesitate to listen and share with your friends/colleagues the virtual conferences held during the 1st edition of the activity, from October 26th to November 4th.
CLIENT LEADERSHIP
For those who enjoy building relationships and rallying people around creative concepts and ideas:
Coordinator
Account Executive
Account Director
VP, client services, etc.
DESIGN
For those who use aesthetics to enhance functionality and facilitate interactions :
Infographist;
Illustrator;
Graphic Designer;
Artistic Director, etc.
Our partners
Le monde de la comm. is an initiative of the A2C, in collaboration with the Alliance des cabinets de relations publiques du Québec (ACRPQ) and the Grenier aux emplois, with the support of the Société des designers graphiques du Québec (SDGQ), the Conseil des directeurs médias du Québec (CDMQ) and the Association des producteurs publicitaires (APP). Special thanks to Orkestra for developing the visual identity of the activity.
2021 Edition
More information to come by September 2021.