Board of Directors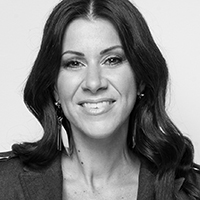 Manon Goudreault
Incumbent Vice-President
President
Committees
Mesuring Performance: Louis Duchesne (Cossette), Alexandre Duhaime (Espace M), Anne-Marie Castonguay (lg2), Jean-François Bourdeau (Touché!), Ann Bouthillier and Jan-Nicolas Vanderveken.
Negociating Collective Agreements: Magali Loiselle (Sid Lee), Émilie Trudeau-Rabinowicz (TAXI) and Johanne Pelland.

Digital Tax Credits and Grants

: Steve Trinque (MXO | agence totale) and Vincent Hamel (Sid Lee).
Requests for Proposals: Véronique Desrosiers (Featuring), Claude Riopel (Les Évadés), Julie Dubé (lg2), Christian Quenneville (Sid Lee) and François Canuel (Tam-Tam\TBWA).
Award Shows:

Louis Duchesne (Cossette), Karl-Frédéric Anctif (Featuring), Marc Fortin (lg2), Étienne Bastien (Ogilvy), Alex Lefebvre (Rethink) and Ludwig Ciupka (TUX).
Partner agencies
Newsletter: FCB Montréal and Minimal;
2018-2019 Annual Report: Camden;
Website: Havas Montréal and Acolyte;
Digital Advertising: Minimal;
Leadership Summit: Agence Dada (communication) and Altitude C (organisation).