The A2C Hall of Fame celebrates outstanding individuals who have left their mark on the marketing communications industry in Quebec. Great visionaries from different professional backgrounds, each in their own way, have made an exceptional contribution to the excellence and vitality of the industry, are honoured annually.
The Hall of Fame aims to highlight the following professional profiles:
Builder: awarded to a senior executive for their overall contribution to the industry
Beacon: awarded to a communications professional who has inspired others through their creativity and strategic thinking
Ally: awarded to a partner for their commitment to the industry
Recipients are selected by members of the A2C's board of directors during a day of deliberation.
Discover our 2021 laureates:
Builder profile:
(In French only)
Jacques Dorion
Associate producer, Match Vision
President, Media Intelligence
Former President and CEO, Aegis Media Canada
Awarded to a senior executive for their overall contribution to the industry.
By creating the first independent Quebec media planning agency (Stratégem), Jacques Dorion elevated the fields of media planning and sponsorships in Quebec. Stratégem's growth is intrinsically linked to the growth of emerging creative agencies in the 1980s – such as lg2 and Sid Lee (originally Diesel) – as well as the transformations of the media environment, through the booming of specialized TV channels. After successfully closing a deal for the French company Carat, a subsidiary of Aegis, Jacques Dorion became Aegis Media Canada's CEO and President. Throughout his career, he shared his knowledge by founding the École des médias within his company, teaching in Cegeps and Universities, writing books, and appearing several times on Canal Savoir and in specialized media.
Beacon profile:
(In French only)
Thérère Paquet-Sévigny
Former President and Vice-President, BCP Publicité
Awarded to a communications professional who has inspired others through their creativity and strategic thinking.
Thérèse Paquet-Sévigny is an authentic pioneer in the communications world, in which she was actively involved starting in the 1950s. Trained as a sociologist, she paved the way for the fields of strategic research and advertising planning within the legendary BCP agency, which she led for several years. She put her unique vision and profound understanding of Quebec society at the service of the agency's major campaigns and fueled Jacques Bouchard's landmark work Les 36 Cordes Sensibles des Québécois. She was a true pioneer inside and outside of the creative communications agencies' world and held leading positions throughout her career. In turn, she became Vice-President of Radio-Canada, Assistant Secretary-General for information at the United Nations, Professor in the communications department at UQAM and Co-founder of the UNESCO-Bell Chair in communications and international development, as well as of the Network of UNESCO Chairs in communications (ORBICOM).
Ally profile:
(In French only)
Robert Ayotte
Strategic consultant
Former President of Lottery Operations, Loto-Quebec
Awarded to a partner for their commitment to the industry.
A remarkable client for his openness, risk-taking and devotion to the quality of creation, Robert Ayotte has led many campaigns at Loto-Quebec that have marked the advertising world and won numerous awards, in Quebec and abroad. Several of his campaigns' taglines are still used in our everyday language, including "Tout d'un coup" (Mini), "Ça change pas l'monde, sauf que…," "Bye, bye boss," and "Soyez toujours gentil avec ceux qui jouent au Lotto 6/49". The changes he made to Loto-Quebec's advertising practices are still implemented today, more than 20 years later, and have influenced several other advertisers. He put an end to speculative pitches, which generated huge expenses for agencies and were a source of inequity. He also split Loto-Quebec's mandates to allow smaller agencies to have access to them, and thus facilitate their expansion.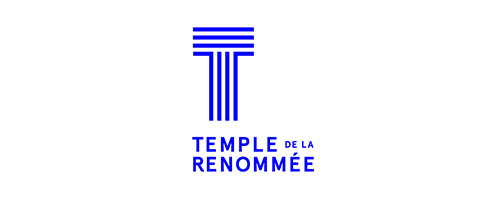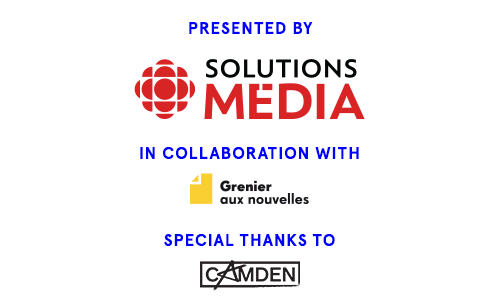 To learn more about our 2021 laureates and their journey, check out the special feature in Grenier Magazine.
(In French only)
Discover previous winners:
2019 Recipients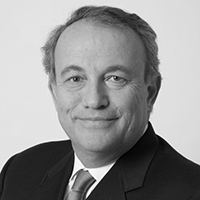 François Duffar - Builder profile
Chairman and CEO - Navilon
Former President of Groupe Cossette
Awarded to a senior executive for their overall work throughout their career.
« François Duffar has made his mark both in the communications industry and the business world. As one of the individuals responsible for Cossette's impressive national growth, he was able to attract major clients to the agency as well as premier talent. He was able to inspire these individuals and to this day, they still think of him as a mentor. An influencer and pioneer, he has had an incredible impact on numerous people who now work in agencies and elsewhere in the communications industry. To this day, he still supports multiple causes and emerging entrepreneurs. »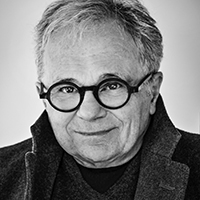 Jean-Jacques Stréliski - Beacon profile
Adjunct professor at HEC Montréal, Department of Marketing
Educational Director of the DESSCM
Contributor to the Pôles de recherche Mosaic et Médias
Columnist with Revue Gestion
Former Director of Creation at Cossette Montréal, BBDO, Taxi, and Publicis
Awarded to a communications professional who has inspired by their creativity and strategic thinking.
« Jean-Jacques Stréliski is a creator, a source of inspiration, a teacher and someone who is able to popularize advertising. He left his mark in several agencies, including Cossette, BBDO Montréal, Taxi, and Publicis, helping each of them significantly grow their creative offering. He was responsible for several campaigns that have marked Quebec's advertising landscape and he has always known how to attract, motivate, and train an incredible number of talented individuals. Today at the HEC, Jean-Jacques Stréliski continues to transmit his passion to the next generation of communicators. »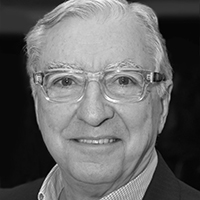 Pierre Lalande - Ally profile
Founder of Cinélande
Awarded to a partner for their dedication to the industry.
« As the founder of Cinélande, Pierre Lalande has had a major impact on the world of advertising and on directors. After spending several years working in agencies, he founded Quebec's first production company dedicated to advertising. This accomplishment is a testament to his vision, boldness, and entrepreneurial spirit. Since its creation, Cinéland has produced countless unforgettable messages while supporting new talented directors in Quebec, many of whom now enjoy international careers. Today, Pierre Lalande continues to rely on his expertise and network to support a variety of remarkable causes. »
Fermer
2018 Recipients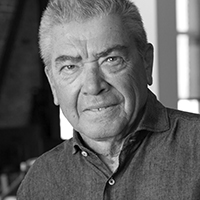 Michel Ostiguy - Builder profile
Co-founder of Bos agency and former CEO of DentsuBos
Michel Ostiguy had an enormous impact on how our industry approaches creativity, strategy, media creativity, entrepreneurship, and client relations. His mark has been felt throughout Quebec's advertising landscape and he is always ready to put his experience and extensive network to the service of other innovators and the many causes that are dear to him.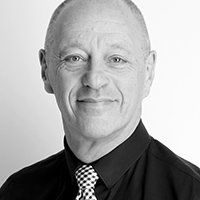 Daniel Rabinowicz - Beacon profile
Senior executive at Cossette Montréal/Toronto and Taxi Montréal/New York
Founder of BEC - Founding member of DESSCM
A strategic planner through and through, Daniel Rabinowicz made his mark during a crucial phase for Cosette. He had a huge impact on its management, strategy, and advisory services and also played a key role in Taxi's leadership and growth in the U.S. His work has also benefited the advertising community as a whole: he was the president of the AAPQ (now the A2C), he introduced the D.E.S.S. in marketing communications at HEC Montréal, and he launched the Quebec chapter of the National Advertising Benevolent Society, the Bénévolat d'entraide aux communicateurs (BEC).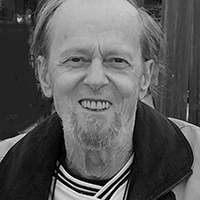 Pierre Savard - Ally profile
Founder and General Manager of the Centre d'archives publicitaires
As the head of the Centre d'archives publicitaires, Pierre Savard has been nearly single-handedly preserving the history of Quebec's advertising industry. For the past 20 years, he's been accumulating, categorizing, and digitizing various archives. But more importantly, he's made these archives accessible to as many people as possible, including those in the industry, members of the media, and academic researchers.
Fermer
2017 Recipients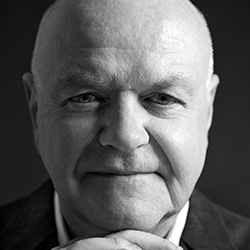 Yves Gougoux - Builder profile
Chairman, Publicis Canada
Both a pioneer and a builder, Yves Gougoux helped redefine the industry throughout Canada. This incredibly determined businessman has achieved an impressive number of accomplishments throughout his career. He is focused on securing the future and growth of his company while contributing to several causes and organizations, including supporting emerging leaders.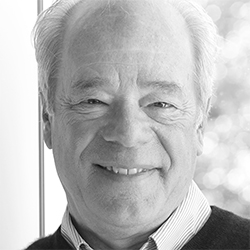 Pierre Delagrave - Beacon profile
President of Cossette Health
One of the founders of Cossette and numerous business units
Pierre Delagrave is involved in a constant quest for innovation, an endeavour that has motivated him to ceaselessly push the boundaries of the profession. He is an extraordinary pioneer and visionary. A brilliant popularizer who is gifted with irreproachable rigour, he has designed numerous tools that are still being used in the industry today and has also demonstrated great generosity towards the next generation of leaders.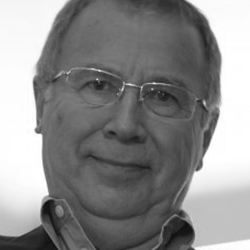 Normand Grenier - Ally profile
Founder, Grenier aux nouvelles (1945-2017)
Normand Grenier was an outstanding 'networker', but he was first and foremost someone who was truly devoted to the marketing and communications industry. He contributed to informing this industry and was also invaluable to helping it come together. He demonstrated an openness and sincere interest for other people, especially for tomorrow's leaders and emerging companies.
Fermer
2016 Recipients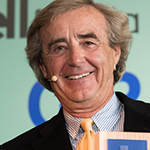 Claude Lessard - Builder profile
Chairman of the board, Cossette Communication
Member of the original Cossette partners
Through his pioneering spirit and leadership, Claude Lessard has guided Cossette throughout the years and transformed it into one of the most prominent agencies in Quebec.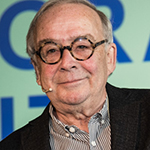 Jean Morin - Beacon profile
Chief Executive Officer, Diesel from 2000 to 2003 (now Sid Lee)
VP Strategic Planning and Product Thinking, Cossette from 1972 to 1999
Through his sense of innovation, Jean Morin has influenced the best practices in our field and has also contributed to the development of numerous professionals and companies in Quebec.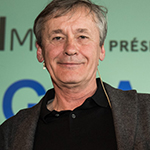 Bruno Gautier - Ally profile
Founder and publisher of Infopresse
Through his commitment to the industry and impressive business acumen, Bruno Gautier has made Infopresse a positive force for the dynamism of our business community.
Fermer
2015 Recipient
Nicole Dubé
Director marketing for 30 years for Les Producteurs de lait du Québec
Over the years, Nicole Dubé has built strong brands with impressive consistency, but always daring to push her own limits, thus influencing those of an entire industry. She has always valued local talent and culture by putting her passion for creation, emotion and art at the service of her brands, but it is above all her leadership, her great loyalty to her partners, her optimism and her determination that make her an inspiring and respected professional.
Fermer
2014 Recipient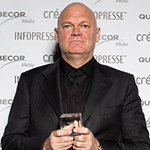 Paul Lavoie
Co-founder of TAXI agency
For the audacity and creativity with which he has led his entire career and the TAXI agency. Paul Lavoie's singular vision of his profession makes him not only a creator, but also a leader who stands out in our industry. He is behind the success of many campaigns here and abroad and is a prominent ambassador of Quebec advertising internationally.
Fermer
2013 Recipient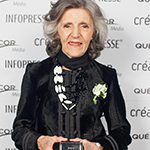 Madeleine Saint-Jacques
Chairwoman of the Board, Saint-Jacques Vallée Y&R
Ms. Saint-Jacques is a pioneer whose track record - 57 years with the same the same company - speaks for itself. Recognized as an exceptional businesswoman, she has also made her mark through her personal qualities. Her long track record, her human qualities, her honorary awards and her nationwide reputation make her one of the first prominent women in the industry. Despite her discretion, she has established herself as a mentor and pillar of the industry through her consistency, her governance qualities, her deep respect for the industry, her sense of ethics, her loyalty and her honesty.
Fermer
History
In line with the association's repositioning and in order to highlight various professional profiles, the A2C Hall of Fame now replaces the Prix Hommage, awarded since 2013. All the details about this announcement can be found in the french version of the press release