The Association of Creative Communications Agencies (A2C) is proud to announce the induction of Jacques Duval (Builder profile), Roger Gariépy (Beacon profile) and Me Robert B. Legault (Ally profile) to its Hall of Fame.
This annual initiative aims to highlight the careers of great visionaries who have made exceptional contributions to the excellence and vitality of the marketing communications industry in Quebec. The three recipients were carefully selected by the A2C Board of Directors.
"This year's award recipients have embraced major changes in our industry and actively contributed to shaping its future. Each in their own way, Mr. Duval, Mr. Gariépy and Mr. B. Legault have transformed marketing communications in Quebec and made our sector stronger. It is an honour to celebrate these three pioneers whose accomplishments still resonate today," said Louis Duchesne, Chairman of the A2C Board of Directors and President, Quebec and Eastern Canada at Cossette.
A special feature on them will follow in the November 28 issue of Grenier magazine.
Join us at the Cinémathèque québécoise on December 1st
The Great Interviews event, which will honour the 2022 A2C Hall of Fame laureates, will be held on Thursday, December 1st at 8:15 a.m. at the Cinémathèque québécoise. All industry professionals, rookies and seniors alike, are invited to attend in large numbers to discover or rediscover the extraordinary careers of Mr. Duval, Mr. Gariépy and Me B. Legault.
The event will feature intimate meetings with these great visionaries led by Annie Desrochers. Each interview will provide an opportunity to learn more about the exceptional career path and unique vision of these three personalities who have made history and continue to do so. A2C would like to thank the event's main partner, CBC & Radio-Canada Solutions Média, as well as its valued collaborators La Presse, LJT Avocats and Grenier aux nouvelles.
Reserve your seats here.
Discover the laureates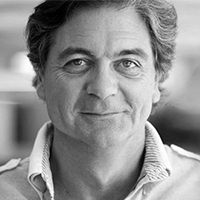 Jacques Duval – Builder Profile
Presented to a senior executive for the importance of his or her work.
Executive Chairman, EERS
Past Chairman, McCann Canada
Former President and CEO, Marketel
As head of Marketel, Jacques Duval was the first, in 1987, to enter into a partnership with an international network – McCann-Erickson – while maintaining majority Quebec ownership. This enabled him to serve major clients such as L'Oréal, Coca-Cola and Air Canada on a national scale from Montreal. For Air Canada, which was struggling to emerge from bankruptcy in 2004, he was behind an unusual and high-impact operation: associating the advertiser with a song performed by none other than Céline Dion. Throughout his career, he has been deeply involved in various major industry issues. As head of the board of directors of the AAPQ (now the A2C), he worked to considerably restrict the practice of speculative presentations (pitches), which were a major drain on agencies' resources and energies. He was also the only Quebecer elected to the position of Chairman of the Board of the Institute of Communication Agencies (ICA).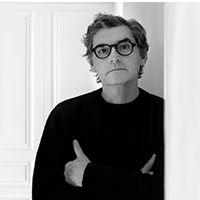 Roger Gariépy – Beacon Profile
Awarded to a communications professional who has inspired through their creativity and strategic thinking.
Director
Former co-owner and creative director, Bos.
Founded with the primary mission of putting creativity first, Bos has had a considerable impact on the Quebec advertising industry. As the agency's chief creative officer, Roger Gariépy presided over the genesis of some memorable campaigns. Innovative, sometimes provocative, but always highly effective, they contributed to the evolution of Quebec's advertising landscape. They include Le Journal de Montréal (the campaign with Martin Larocque), Honda (with Martin Matte), the launch of Fido, Hydro-Québec (the talking plugs), Couche-Tard ( Sloche and others), St-Hubert (with Quebec personalities and artists), the Archdiocese of Montreal and Jean Coutu. After the sale of Bos to the Japanese network Dentsu, Roger continued to play a major role in the agency, helping to raise the profile of DentusBos within the network internationally. Since leaving the advertising business, Roger has devoted his time to making films, which have been well received and have won awards at international festivals.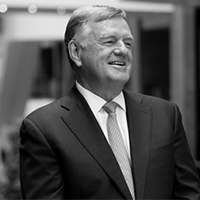 Me Robert B. Legault – Ally Profile
Awarded to a partner for their commitment to the industry.
Lawyer, partner and co-founder, Legault Joly Thiffault lawyers
Robert Legault is a pioneer in advertising and communications law in Quebec. He played a crucial role in creating the regulatory framework governing advertising in Quebec, in the interests of the industry. For example, he was responsible for many of the regulations that are still in place today for contests and promotions. The law firm Legault Joly Thiffault, now LJT, which he helped found, remains the only firm that truly specializes in advertising law. Throughout his career, Robert Legault has advised almost all of the major advertising agencies in Quebec, as well as a large number of major advertisers and industry associations. He was the main instigator in the creation of the AAPQ, which has since become the A2C. He has greatly contributed to the industry's development in an orderly and organized fashion.