The Association of Creative Communications Agencies (A2C) is proud to announce several nominations within its executive committee: François Lacoursière, Executive Vice President and Senior Partner at Sid Lee, is now the Chair of the Board of Directors, Jan-Nicolas Vanderveken, President of Havas Montreal, becomes Incumbent Vice-President, Benoit Cartier, President of CART1ER is now Vice-President, and Marc Lanouette, President of TANK, is now Secretary-Treasurer.
"I'm thrilled by this nomination. The Association is becoming a stronger voice thanks to the involvement of my fellow directors. Several key projects are being developed this year in order to ensure vitality and excellence within the industry in Quebec, especially in regards to efficiency measures for communication efforts."― the new Chair of the Board of Directors, François Lacoursière.
Additionally, Dominique Villeneuve, General Manager of the Association since 2012, will now take on the role of CEO."Dominique is an outstanding leader and has managed several sensitive projects in the last few years," said François Lacoursière. "This nomination is a sign that the Board of Directors is renewing their confidence in Dominique by giving her more responsibilities that will allow the A2C to sustain its momentum."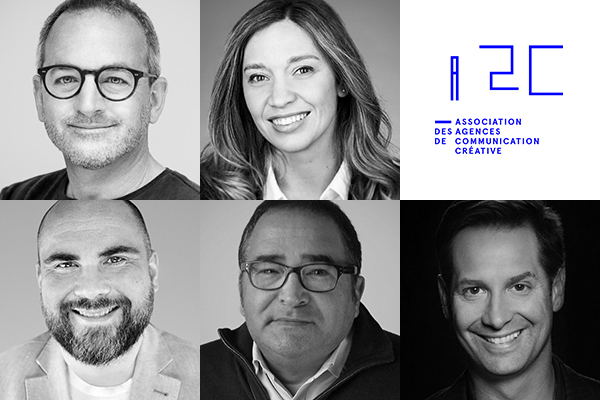 To date, the full list of members of the board of directors are:
François Lacoursière (Sid Lee), Chair of the Board of Directors
Jan-Nicolas Vanderveken (Havas Montréal), Incumbent Vice-President
Benoit Cartier (CART1ER), Vice-President
Marc Lanouette (TANK), Secretary-Treasurer
Pierre Bernard (orangetango), Administrator
Louis Duchesne (Cossette), Administrator
Michèle Leduc (ZIP communication), Administrator
Jean-François Mallette (Cundari), Administrator
Dominique Villeneuve, CEO, A2C
The A2C annual general meeting will be held on November 9, 2016.
Read the press release for more information.