Relive the best moments from Les grandes entrevues, an event that took place on May 18 to pay tribute to the 2017 inductees to the A2C's Hall of Fame: Normand Grenier (Grenier aux Nouvelles), Pierre Delagrave (Cossette Health), and Yves Gougoux (Publicis Canada).
Major actors of Quebec's marketing and communications industry came together to celebrate the contribution of these prominent figures.
Every year, the A2C's Hall of Fame pays tribute to the careers of visionaries who have contributed to the excellence and vitality of Quebec's extended marketing and communications industry.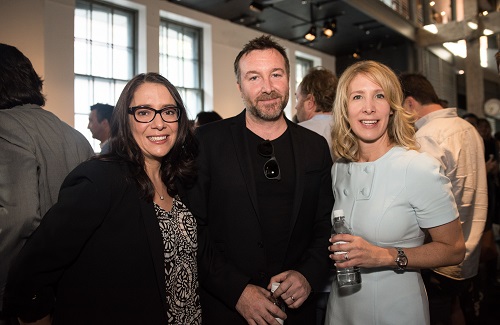 Chloé Boissonnault (General Manager of Communication and Marketing at Bell Media Sales), Paul Maco (Co-President of Mile Inn), and Karine Moses (President of Astral Affichage and Vice-President of Bell Media Sales, Quebec)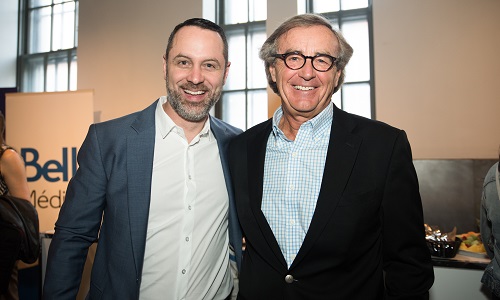 Louis Duchesne (Executive Vice-President and General Manager of Cossette in Quebec) and Claude Lessard (2016 inductee to the A2C's Hall of Fame and Chair of the Board and founding member of Cossette)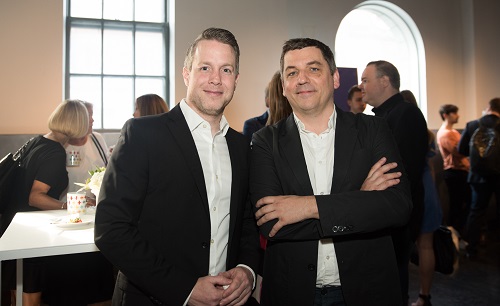 Patrice Landry (Director, Finances and Administration at Martel et cie) and Lecordier (Executive Vice-President, Integration at Publicis Montreal)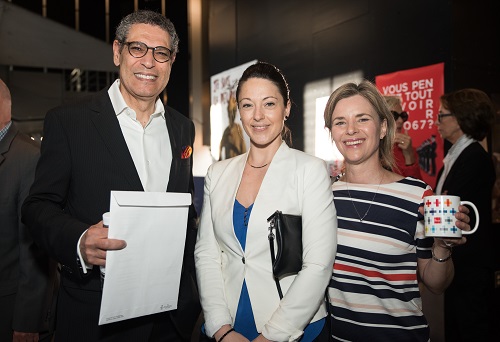 Nabil Doss (Expert in communication of influence and President of the Global Speakers Federation), Elodie Pflumio (Director, Business Development at Grenier aux nouvelles) and journalist Marie-Claude Ducas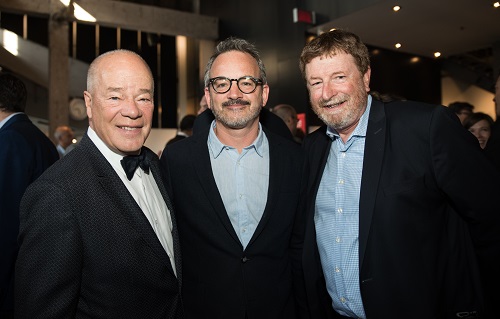 Pierre Delagrave (lauréat et président, Cossette Santé et l'un des fondateurs de Cossette), François Lacoursière (président du CA, A2C et vice-président exécutif, Sid Lee) et Pierre Arthur (consultant)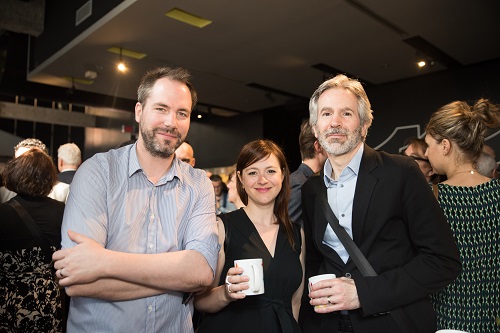 Karl-Frédéric Anctil (President of Écorce), Véronique Desrosiers (General Manager of Écorce), and Pierre Bernard (Partner, Advice and Strategy at orangetango)​
François Descarie (Co-President and Partner at Substance strategies numériques) and Patrick Jutras (Vice-President of Sales at La Presse)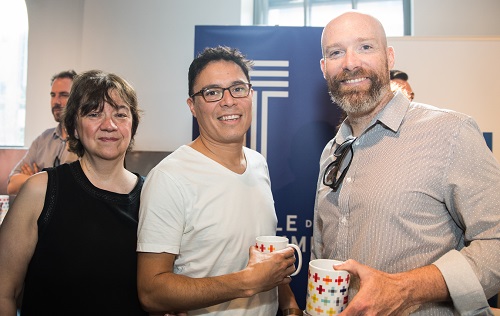 Lyne Robichaud (Partner at LJT Avocats), Andres Norambuena (Executive Producer, Partner at BLVD), and Sylvain Dufresne (Executive Vice-President and Creative Director at Publicis Montreal)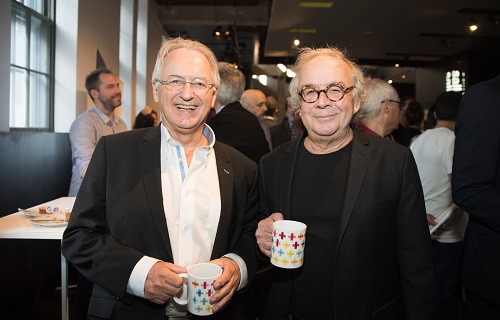 Robert Lafond (President of Lafond) and Jean Morin (2016 inductee to the A2C's Hall of Fame)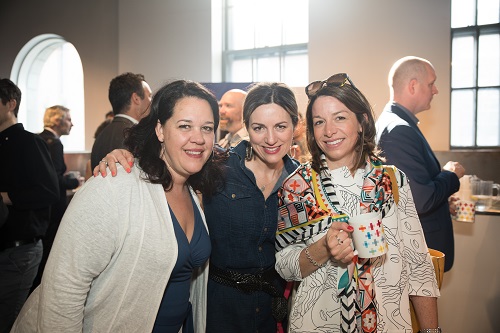 Isabel Charbonneau (Director of Content and Strategic Alliances, Infopresse), Julie Ghersi (Director of Multiplatform Promotion, La Presse), and France Éliane Nolet (Senior Director, Strategic Development and Media Creativity, La Presse)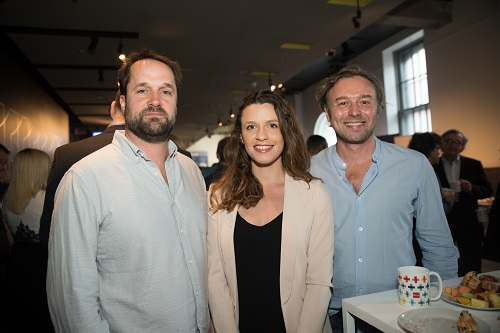 François Méthé (Director, Les Enfants), Juliane Le Pouézard (Production Coordinator, Les Enfants), and Visant Le Guennec (Producer, Les Enfants)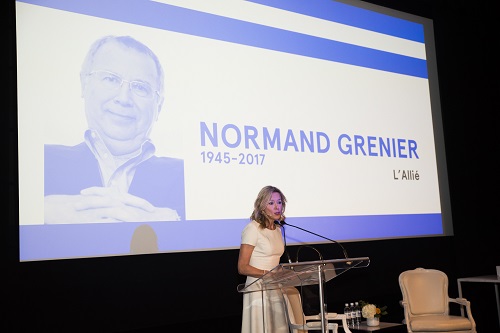 Special tribute to Normand Grenier, Ally profile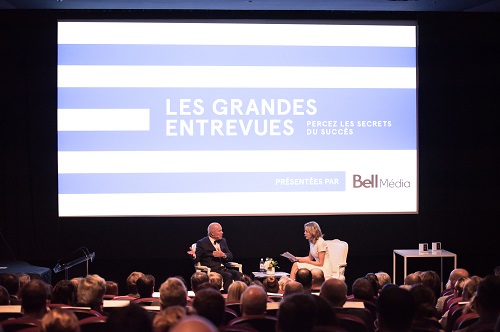 Interview with Pierre Delagrave, Beacon profile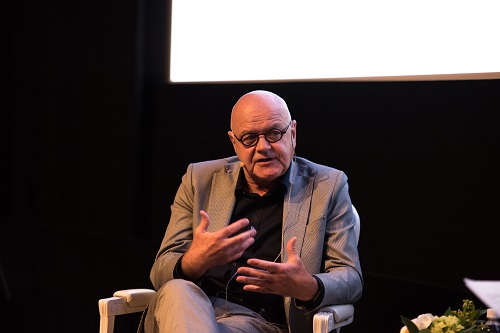 Interview with Yves Gougoux, Builder profile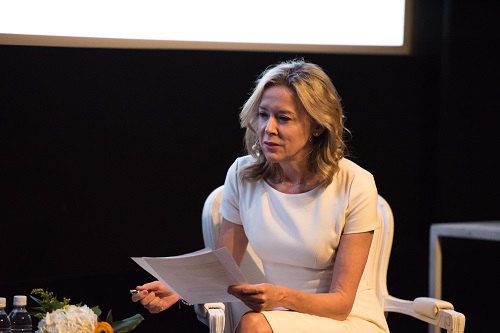 The event's interviews were led by Esther Bégin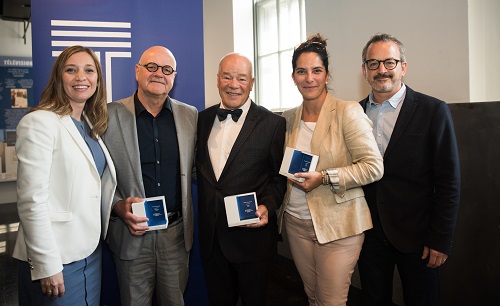 Dominique Villeneuve (President and General Manager, A2C), Yves Gougoux (inductee and Chair of the Board, Publicis Canada), Pierre Delagrave (inductee and President, Cossette Health and one of the founders of Cossette), Lynn Grenier (daughter of Normand Grenier, inductee and Founder, Grenier aux Nouvelles), and François Lacoursière (Chair of the Board, A2C and Executive Vice-President, Sid Lee)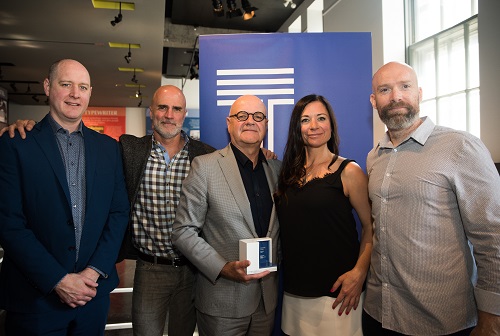 Bryan Kane (President, Publicis Toronto), Duncan Bruce (President and CEO, Publicis Canada), Yves Gougoux (inductee and Chair of the Board, Publicis Canada), Rachelle Claveau (President, Publicis Montreal), and Sylvain Dufresne (Executive Vice-President and Creative Director, Publicis Montreal)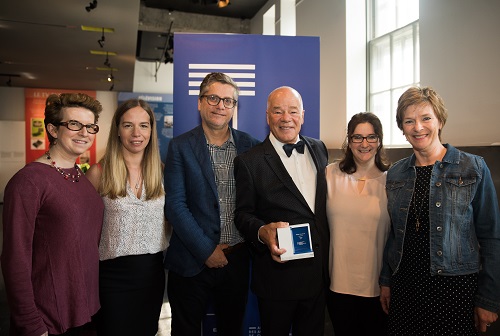 Pierre Delagrave (inductee and President, Cossette Health and one of the founders of Cossette) surrounded by several members of Cossette Media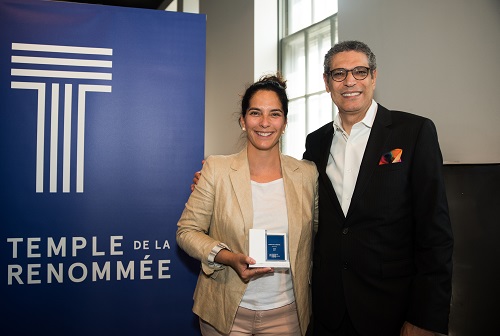 Lynn Grenier (daughter of Normand Grenier, inductee and Founder, Grenier aux nouvelles) with Nabil Doss (expert in communication of influence and President of the Global Speakers Federation and friend of Normand Grenier)​
Photo credits: Pamela Lajeunesse
Thank you to the partners of Les grandes entrevues for making this event possible:
Presenter
Collaborators
Infopresse
La Presse+
LJT avocats
Les Enfants